Wednesday, November 23, 2005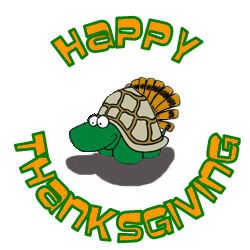 Happy Thanksgiving from all here at the International Bureau of Slacking!
---
I probably won't post much this long weekend with the holiday and all, but I hope you all have a great Thanksgiving! Check out the Wednesday Wist below and when I come back next week you can expect Slacker's Rules for Women, A new Wednesday Wist, the premiere of "Slacker's Spotlight" featuring a different blogger each week and possibly part one of the epic "Chief Slacker's Dating Odyssey."
See you all next week unless I feel like popping on this weekend!
posted by Chief Slacker @ 2:17 PM,


10 Comments: