Wednesday, January 25, 2006
So has part of the Hump Day celebration started
below
with the
Wednesday Wist
and the
SML Updates
I am happy to announce the unveiling of the Daily Slacker T-Shirt.
Right now this is a first concept. Most likely, the number of colors will have to be reduced to keep costs down. But anyway, here it is, tell me what you think and if you would buy one for say $15 shipping included...
(Click to enlarge)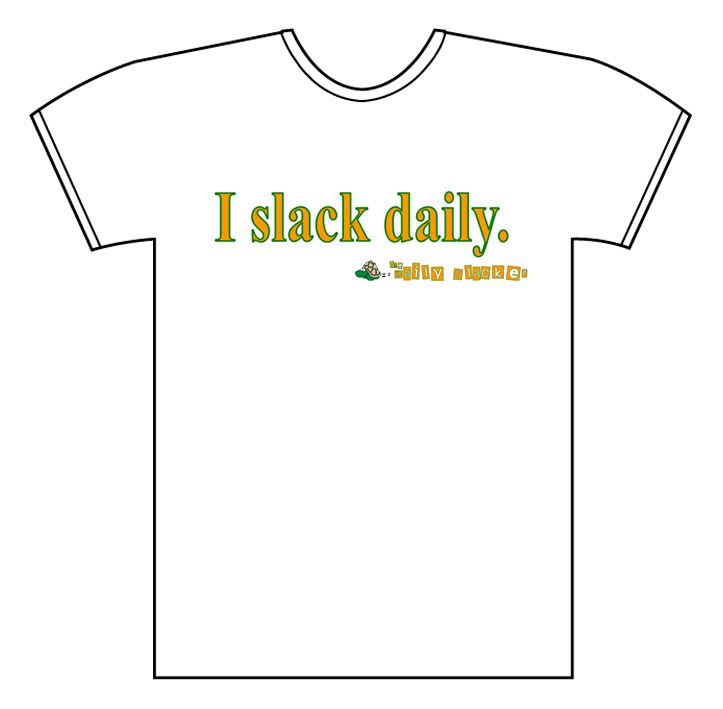 Lemme know and make sure to check out the
Audio Edition
for the Wist and Updates! The wist is a good one, the music spurred on thoughts of Slacker's Theories on Life!
posted by Chief Slacker @ 4:20 PM,


5 Comments: